MOTOR FLYING AT KLADNO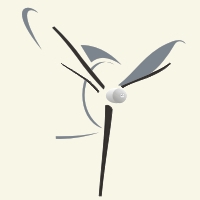 The aeroclub of Kladno has earned a reputation of a rich "motor life".
A great number of sport aircraft flying in Czechia started their service life at Kladno. Also, many professionals, both military and airline pilots started their rich careers here.
A great number of pilots of the club have participated and still attend both national and international contests in precision flying and aerobatics. On the lists of precision flying competition results, you may find names Miloš "Mildík" Fiala, František Cihlář, Jiří Kadlec, Tomáš Rajdl, Václav Pojer or Lukáš Hořický. When it comes to aerobatics, we are sucessufully represented by Radim Vojta and Miroslav "Evžen" Čihák.
Annually, our club manages the Memorial of Zdeněk Běhounek, which remains one of the most renowned precision flight competitions within the Czech Republic. The contest enjoys a deep tradition - the year of 2004 has seen its 38th term! Since its good old days, when the contest was being regularly attended by a number of international crews, the number of attendants is now somehow reduced (due to economical reasons). However, there were as many as 22 participant crews with various types of aircraft this year.